Aug 21, 2019
The Tom Steyer-funded left-wing attack group CREW, which has sued President Trump more than 175 times, recently spun off a new attack entity devoted to attacking conservatives over technology issues. This new entity recently attacked Sen. Mike Lee (R-UT) for allegedly changing his position on antitrust law due to a "lengthy, multifaceted campaign by Google and other big technology companies."
Feb 11, 2019
Senator Lee supports several bills in the lands package, including several he co-sponsored, and several important Utah-specific priorities, such as the recognition of the 150th anniversary of the Golden Spike and the opening up of federal lands for sportsmen to hunt, fish, and recreate. Here are a few other examples.
Aug 1, 2017
The ongoing opioid epidemic is the biggest public health crisis since HIV and AIDS came onto the scene over three decades ago. The causes of the crisis are myriad, as documented by Sam Quinones's powerful book Dreamland and recently highlighted by the Chairman's Office of the Joint Economic Committee. But against this complex backdrop, we know that it is not simply good or bad luck that determines who succumbs to opioid addiction.
Feb 5, 2016
In testimony before Senate and House committees, General Campbell stated that it would be at least 2024 – 8 years from today – before the Afghan government will have the institutional stability and economic resources to support its population.
Oct 16, 2015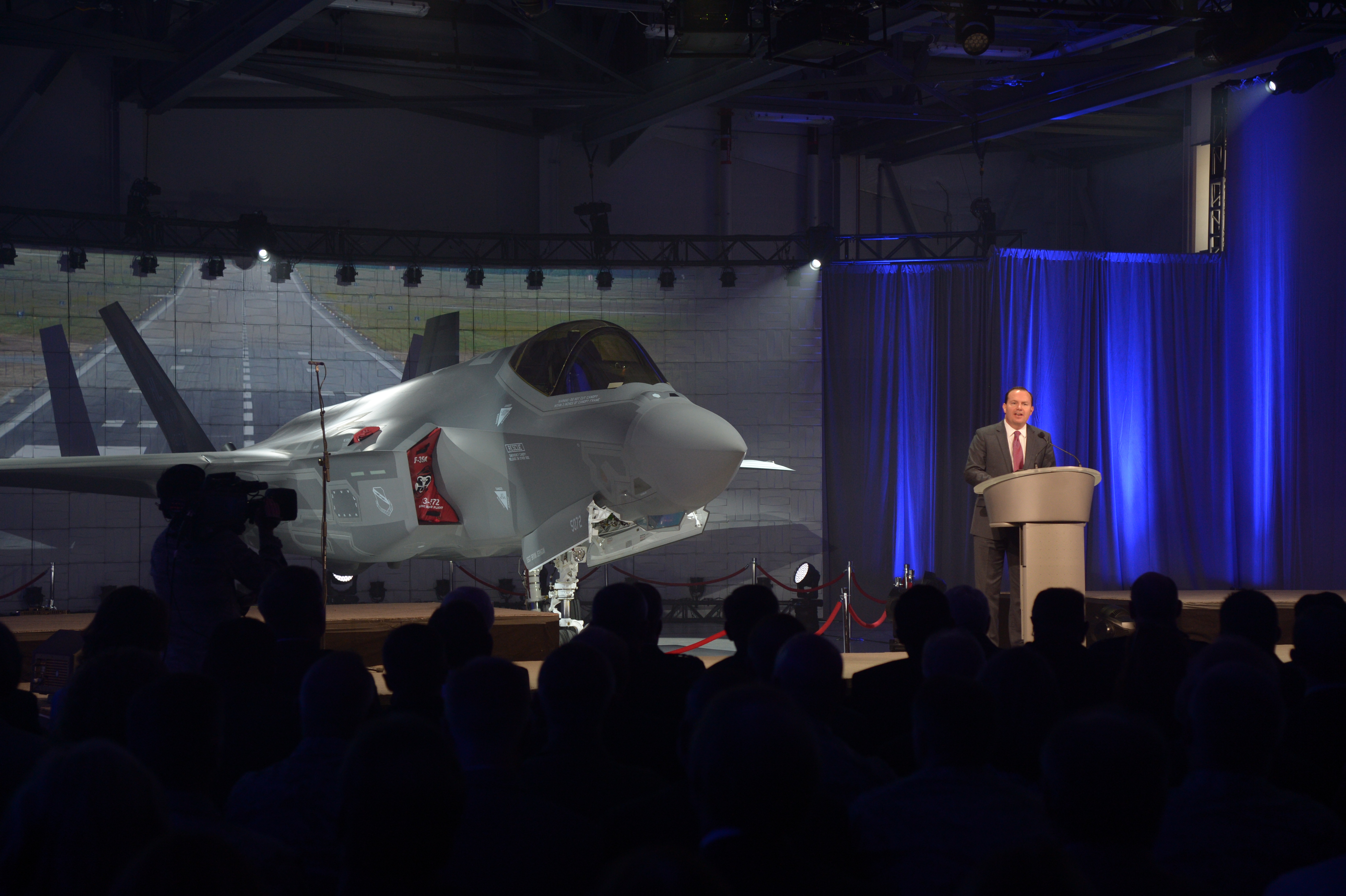 Earlier this week, I had the honor of speaking with a group of service members, civilians, and contractors from the Hill Air Force Base and the Ogden Air Logistics Complex, as well as leaders and representatives from the Air Combat Command and Air Force Sustainment Center. The occasion of the event was the arrival of the first operational F-35 fighter jets to the 388th fighter wing at Hill AFB.
Jul 17, 2015
On July 8, the Department of Housing and Urban Development (HUD) announced it had finished writing a new rule that would empower bureaucrats in Washington, DC, while restricting city and county officials, to dictate local zoning requirements in any community across the country. The Affirmatively Furthering Fair Housing Rule went into the Federal Register on July 16, and implementation of this radical new regulation will begin in mid August.

Radically reinterpreting the Fair Housing Act of 1968, this rule expands the ability of the federal government to audit the demographic makeup of communities around the country, effectively turning HUD into the National Zoning Authority for every neighborhood in the country. It does this by tying receipt of Community Development Block Grant funds to stringent requirements that ultimately require communities and neighborhoods to organize themselves around goals prescribed by federal bureaucrats.

The HUD officials who wrote the rule argue, "Increasing a neighborhood's appeal to families with different income and ethnic profiles can encourage a more diversified population and reduce isolation." This is true, but it begs the decisive question: which level of government is best equipped to decide how a neighborhood should increase its appeal to a diverse array of families, the federal government or local and state government?

Racial segregation and isolation have decreased significantly over the past half-century, but this new rule assumes those advances will not continue without Washington strong-arming its way into local zoning decisions, carving up the country block by block according to its own priorities and preferences. This is a clear example of how unaccountable regulators in Washington are seeking to engineer the very fabric of our society by giving federal bureaucrats control over local zoning decisions.

Congress has the power to fight back against this egregious power grab, by blocking funding for the rule's implementation, and it has the responsibility to advocate for solutions that would keep housing decisions closest to the people who are affected by them.


Jun 5, 2015
We give well-earned congratulations to Utah's junior senator, Mike Lee, with the passage of the USA Freedom Act, which the Utah Republican has shepherded through the U.S. Senate. Earlier this week, the Freedom Act passed the Senate by a vote of 67-32."
May 5, 2015

As a United States Senator, I have the privilege of nominating young men and women in Utah to attend our nation's distinguished service academies. I hosted a dinner last Friday for those youth I personally nominated this year who have received an academy appointment.
Mar 17, 2015
We rise today to speak about the Smarter Sentencing Act, a bipartisan piece of legislation that would make targeted reforms to mandatory minimum sentences for nonviolent drug offenses. I was proud to join Senator Durbin in introducing this legislation and I want to thank our Senate cosponsors: Senators Jeff Flake, Cory Booker, Ted Cruz, Patrick Leahy, Rand Paul, Sheldon Whitehouse, Johnny Isakson, and Chris Coons. I also want to thank the lead sponsors of the House version of the Smarter Sentencing Act, Congressmen Raul Labrador and Bobby Scott. It is not often that you see a political coalition like this on Capitol Hill. It reflects the importance of an issue whose time has come: reforming our federal sentencing laws.
Feb 25, 2015
Yesterday I attended a bipartisan meeting at the White House to discuss the need to modernize and reform our criminal justice system. President Obama invited me and several of my colleagues in Congress – from both parties – to join him and Vice President Biden for a conversation on how we can work together to address the challenges of over-criminalization, over-incarceration, and over-sentencing in America.