Press Releases
Press Releases
SALT LAKE CITY - Senator Lee announced five upcoming town hall meeting that he will be holding during the month of August. He plans to visit Cache County, Salt Lake County, Sanpete County, and Washington County. In addition to these visits, he will also be holding a town hall meeting that will focus on the military and veteran communities in Utah.
For a full list of the dates, times, and locations of these events, please visit the Town Hall Page of Senator Lee's Website.
Senator Lee looks forward to meeting with Utahns across the state to hear their concerns, answer their questions, and share more information about the solutions he is working on in Washington DC. He invites all Utahns to attend a town hall meeting in their area to be a part of this important dialogue.
Cache County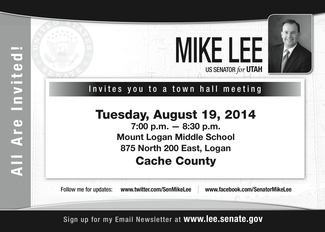 Salt Lake County
Military and Veterans Town Hall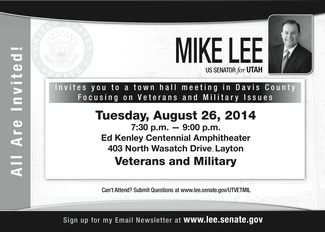 Sanpete County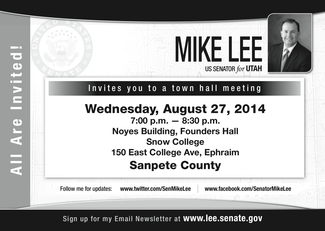 Washington County