Utah First
On April 15 and 16, the Salt Lake Chamber of Commerce organized a tour for my staff of various energy facilities across the state. The following is a list of the facilities that were visited:
Intermountain Power Plant (Delta, UT) - Intermountain Power Plant in Delta, Utah is a large coal-fire power plant with an installed capacity of 1,900 MW. This plant, owned by Intermountain Power Agency and operated by the Los Angeles Department of Water and Power, generates power for thousands of homes in California and is transmitted there by way of the HVDC Intermountain transmission line. While the generated power ultimately leaves Utah, Intermountain Power Plant provides a very healthy property tax base for Millard County. A member of my staff enjoyed a toured the facility on Tuesday, April 15 with various energy industry leaders, government officials, and interested citizens.
First Wind Wind Farm (Milford, UT) - First Wind, a renewable energy company based in Massachusetts, has invested millions of dollars into Millard and Beaver counties by building 165 wind turbines with a combined maximum capacity of 306 MW. The project was completed in two phases; the first phase in 2009 and the second phase in 2011. To get the power to First Wind's customers in California, the company built an 88-mile transmission line and connected it to the already-existing Intermountain transmission line. A member of my staff visited this wind farm to learn more about this project and it's positive impact on the Milford City.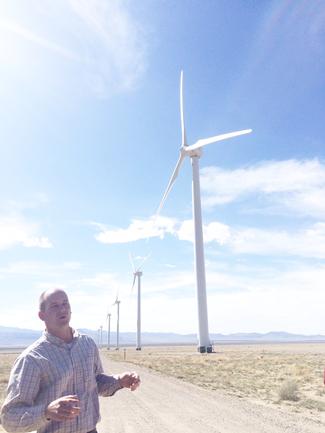 Beaver City Hydro Power Plant (Beaver, UT) - On Wednesday, April 16, a member of my staff visited and toured two of Beaver City's three Hydro Power Plant locations just east of the city. The first location became operational in 1904 after Beaver City residents approved a $10,000 bond to build the plant. The second location began generating power in 1942 and the third power plant was added in 1992. The three stations combined produce approximately 9,200,000 KWH per year. It is refreshing to see a great self-sustaining rural Utah community. Well done, Beaver City!

Cove Fort Geothermal Power Plant (Millard County, UT) - Cove Fort Geothermal Power Plant, owned by Enel Green Power North America, was constructed with a total investment of $126 million and opened in October 2013. Located in Beaver County, Utah, this geothermal plant is expected to produce up to 160 GWH of power per year. A member of my staff toured the exterior as well as the interior of the newly-built plant on Wednesday, April 16.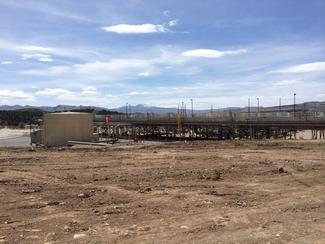 It is clear from the reports from my staff who participated in these visits, that Utah is home to a diverse range of energy resources and a home to many innovators and risk-takers. It is for this reason that I introduced the Energy Freedom and Prosperity Act to eliminate all energy subsidies from the federal government while also lowering the overall corporate tax rate. Instead of relying on a system where Washington chooses an industry's winners and losers, we should be protecting a free enterprise system where success is measured by the extent to which a product meets the demands of consumers. This the best way to ensure that we are all winners.