My staff recently had the opportunity to visit Edge of the Cedars State Park Museum and meet with the park's regional management and staff. Tim Smith, Southern Regional Director of Utah State Parks, Teri Paul, Park Manager, and Jonathan Till, Curator of Collections were gracious to provide my staff with a guided tour of the park's facilities, exhibits, and special collections. Tim, Teri, and Jonathan are a great example of the important role that local management plays with our public lands.
Edge of the Cedars State Park is located in the City of Blanding and has been designated a State Historical Monument since 1970. In 1978, the park's museum opened to the public, and in 1994, the museums archeological repository was completed. Edge of the Cedars derives its name from the 19th century cowboys who frequented the area and referred to the site as such because of its location between forest and desert. Ironically, the area has no cedars—area locals have traditionally referred to the Utah Juniper tree as a cedar.
Edge of the Cedars is an ancestral Puebloan archeological site, museum, and archeological repository. Because of its location and facilities, Edge of the Cedars performs a critical role as the regional repository for archeological artifacts that are found on public land in Southern Utah and Western Colorado. Because of this, the museum has the largest collection of Ancestral Puebloan (Anasazi) pottery on display in the Four Corners area.
I would like to thank Tim, Teri, and Jonathan for taking the time to visit with my staff, and for providing and preserving access to Utah's geological and historical treasures. They are a fantastic example of how local management is successful in preserving and showcasing our public lands.
Overlook of the San Juan River at Goosenecks State Park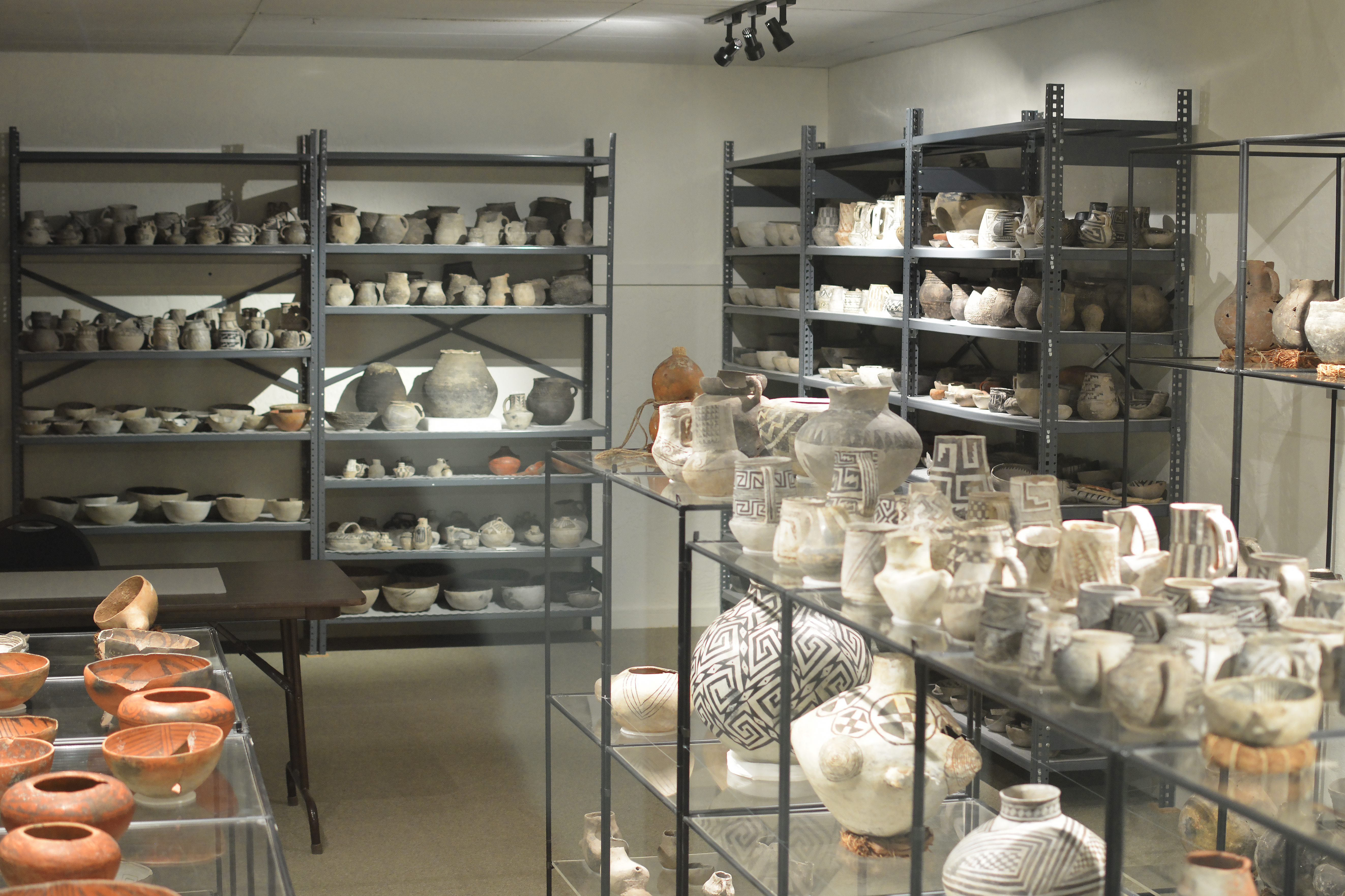 Anasazi pottery on display at Edge of the Cedars
Jonathan Till, Curator of Collections 1000 year-old Puebloan seed bank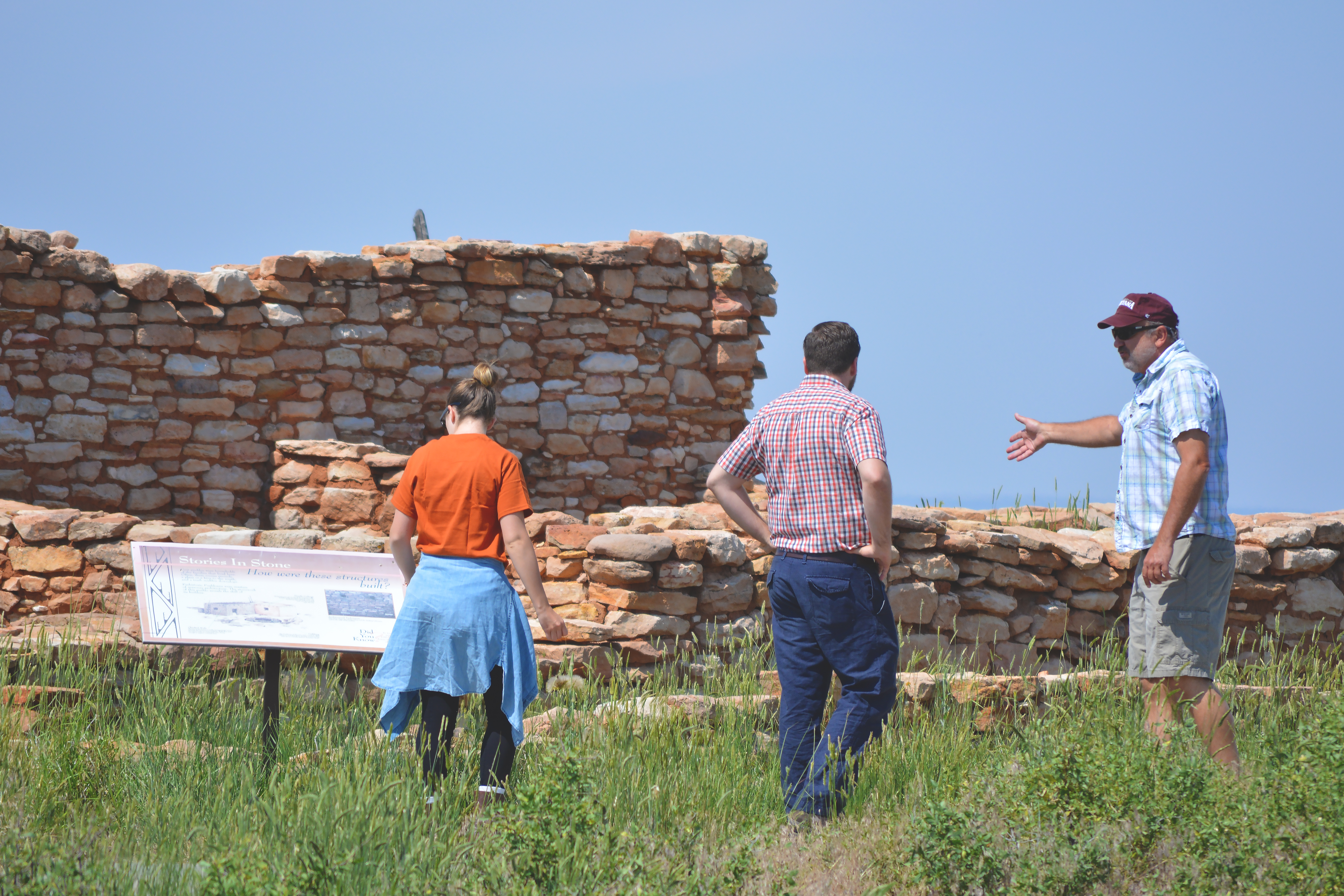 Ancestral Puebloan Archaeological Site