Last Friday, members of my Salt Lake City office attended a ribbon-cutting ceremony for the Utah National Guard's newly completed Sunrise Hall worship center. As a non-denominational house of worship, Sunrise Hall will be a first-rate spiritual center that will benefit many generations of Utah Soldiers, Airmen, and their families. Located at Camp Williams in Bluffdale, Utah, Sunrise Hall is the culmination of nearly 10 years of development that took Sunrise Hall from concept to completion.
Sunrise Hall replaces the many-decades-old Camp Williams Chapel that was originally built as a barracks during the World War II era. Later converted into a chapel, the barracks was an inadequate setting for spiritual worship—seldom used on base because of its poor ventilation, low ceilings, and limited seating.
Attractive and inspiring, the new Sunrise Hall worship center properly reflects the values of the Utah National Guard concerning the character and spiritual development of its men, women, and families who have sacrificed much in the service of our country. While many of these individuals carry visible wounds resulting from their dedicated service, it is often the wounds unseen that are the most challenging. In no small way, Sunrise Hall will serve these service men and women by providing an uplifting space for refuge, repair, and recovery.
I would like to thank the many men and women who played a role in creating the Sunrise Hall worship center at Camp Williams. I am proud to represent the people of Utah and appreciate the unique tradition of religious liberty found in our state. Religious liberty encompasses more than just Sunday worship; it is the freedom to live and act in accordance with one's conscience and religious convictions. Because of this freedom, America has produced the most diverse, tolerant, and stable society the world has ever known.
Exterior view of Sunrise Hall at Camp Williams
Sunrise Hall's Multi-Use Worship Room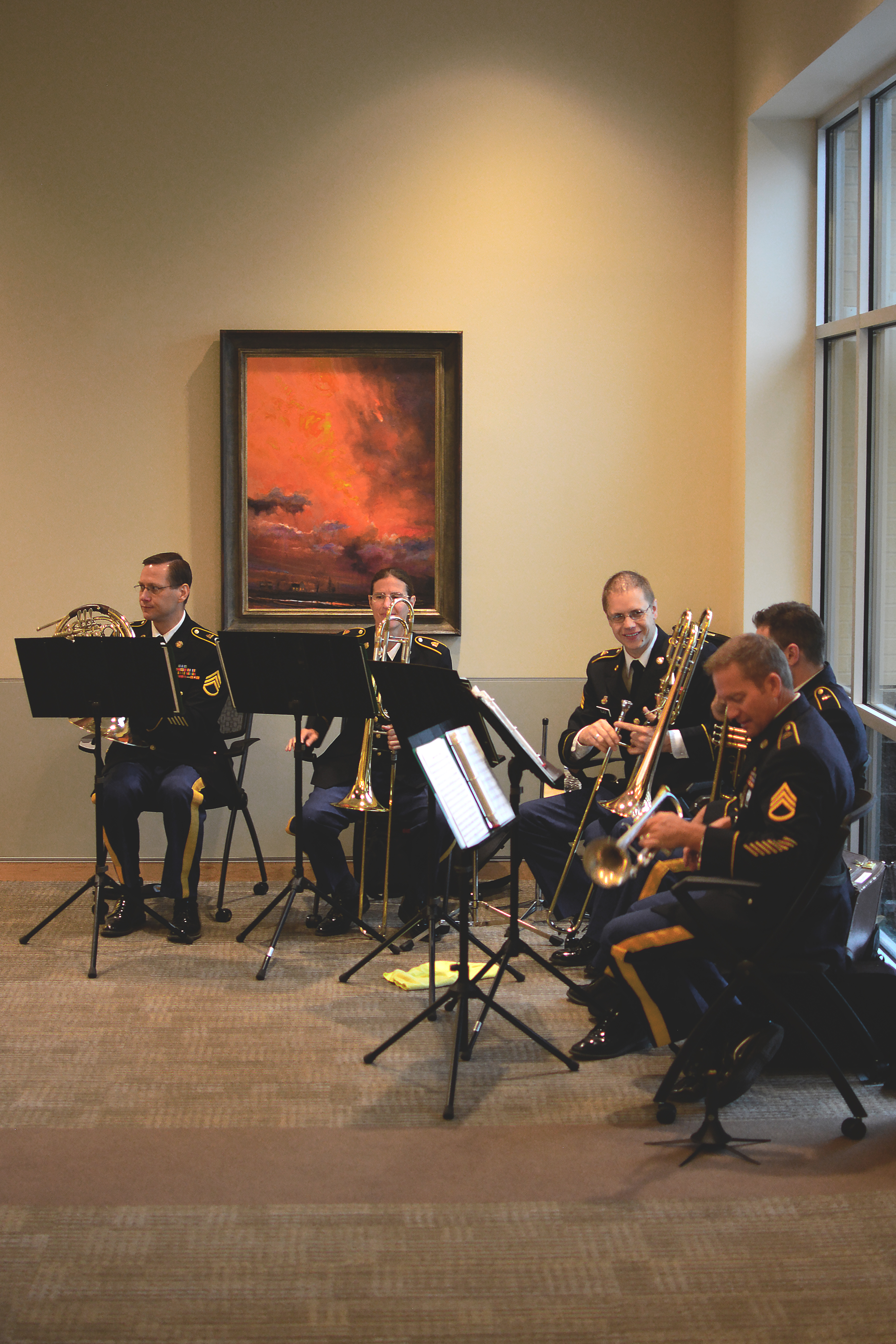 23rd Army Band Maj. Gen. Jefferson Burton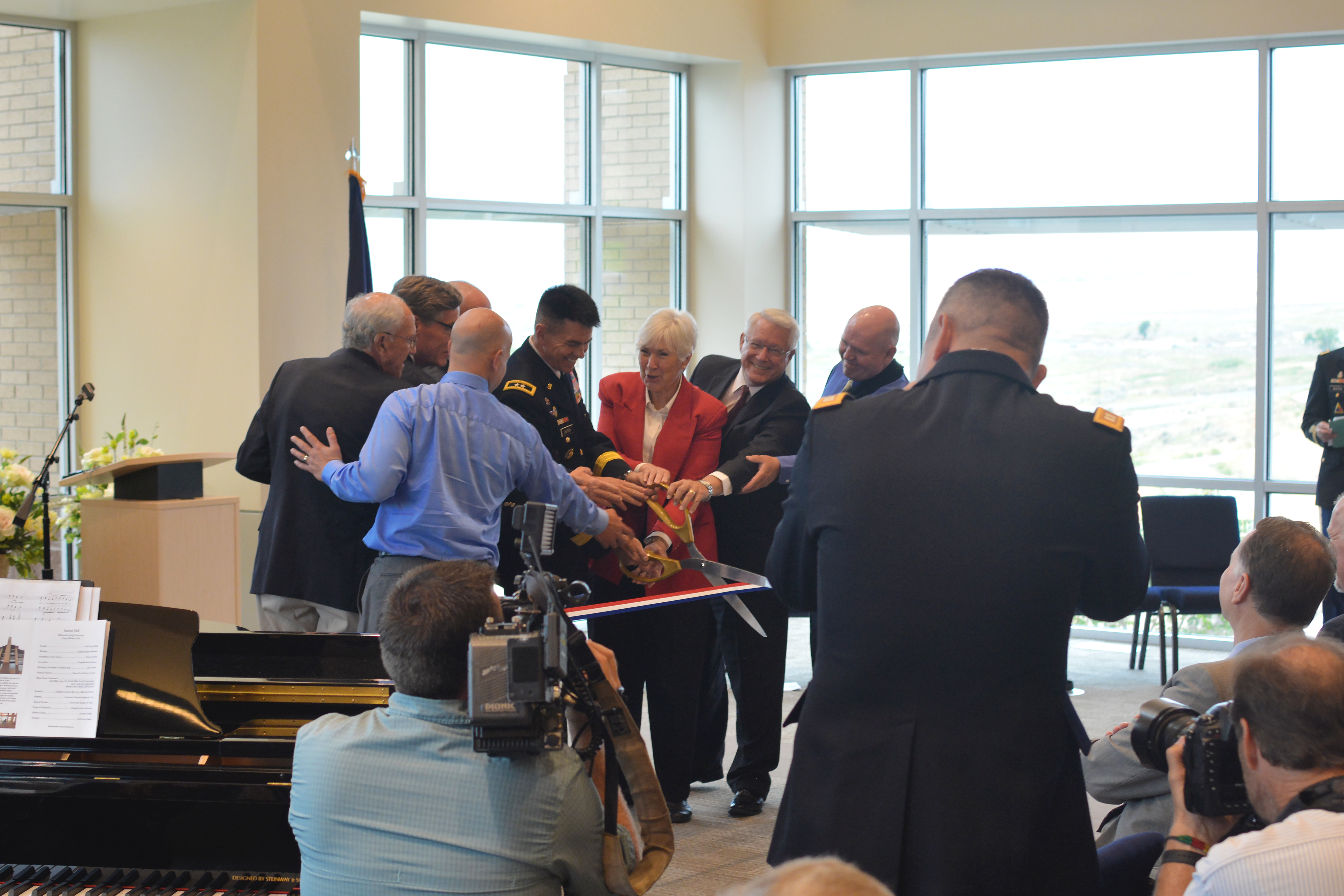 The Ribbon-Cutting Ceremony for Sunrise Hall